Shivam Condev Private Limited Got A Bridge Project In Odisha East India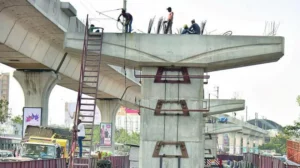 Shivam Condev Private Limited New Bridge Project In Odisha East India
PROJECT
Construction of HL Major Bridge across river Baitarani at Km 105.080 and Rehabilitation of Bridge across river Deo.
STATE : ODISHA
EAST ZONE INDIA
ABOUT THE BRIDGE PROJECT
Establishing links to development Safe access opens up economic opportunities for a community. Farmers have access to marketplaces outside to sell their produce as well as agricultural inputs like seed and fertiliser.
Read More: M/s KBM Construction got a new road project in Odisha
Latest: New Bridge Project In Odisha
Shivam Condev Private Limited Project Details
Project Details : Construction of HL Major Bridge across river Baitarani at Km 105.080 and Rehabilitation of Bridge across river Deo at Km 90.850 of NH-220 in the state of Odisha on EPC mode.//07 CE NH of 2022-23
Department Name : Ministry of Road Transport and Highways||P5 Delhi / LWE – MoRTH||RO Bhubaneswar – MoRTH||NH Odisha PWD-Kesinga – MoRTH/2022_MoRTH_693369_1
Value of Project : Rs. 367710000
Financial Bid Opening Date : 23-Aug-2022 12:30 PM
Contractor Name :
Shivam Condev Private Limited
Subinfra care No
+91-7827501384
1
0
0
0
0
0