Rana Construction & Engineers Pvt Ltd got a road project in Assam East India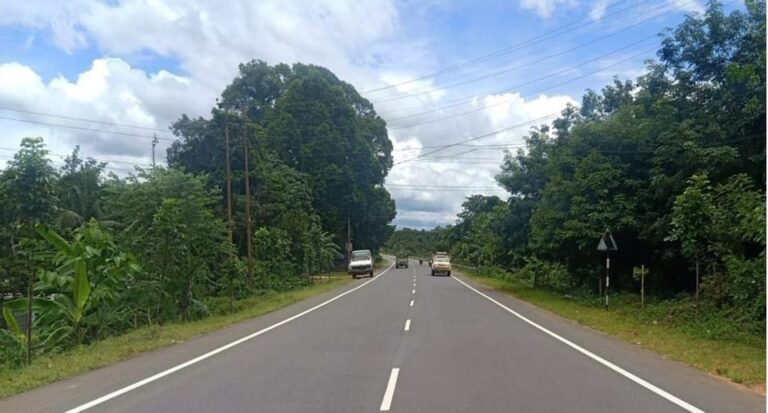 Rana Construction & Engineers Pvt Ltd got a road project in Assam East India
PROJECT
Periodic Renewal from Km 18.800 to Km 28.550 and Km 37.950 to Km 48.550 on NH-6. THE PROJECT IS BY Ministry of Road Transport and Highways.
STATE :
ASSAM
NORTH EAST INDIA ZONE
ABOUT THE PROJECT
It is common for a road to need to be widened when the neighborhood's business and residential population expands or as traffic volume gradually starts to increase. A state highway may require the building of a concrete shoulder or turn lane, or it may merely need to have full-scale lane expansions. Extensive excavation into the existing earth is usually required when a new road is being expanded in order to create way for aggregate bases and lifts of asphalt or concrete. For road widening excavation, a typical crew will include two to three operators, one labourer, and additional trucks if excess material has to be moved offsite.
Latest:
New Road Project In Assam
LOCATION
Assam
Northeastern India's Assam state, located in the valleys of the Brahmaputra and Barak Rivers and south of the eastern Himalayas, is pronounced [xm] (listen). 78,438 km2 is the size of Assam (30,285 sq mi). The state is bordered to the north by Bhutan and Arunachal Pradesh, to the east by Nagaland and Manipur, to the south by Meghalaya, Tripura, and Mizoram, and to the west by West Bengal via the Siliguri Corridor, a 22 km (14 km) broad stretch of land that
connects
the state to the rest of India.
Read More:
M/s Macrocosm Builders got a new road project in Assam
Bengali is a third official language in the Barak Valley, in addition to Assamese and Bodo, which are the official languages of Assam.
Rana Construction And Engineers Pvt Ltd
Project Details :
Periodic Renewal from Km 18.800 to Km 28.550 and Km 37.950 to Km 48.550 on NH-6 (New)/ NH-154 (Old) (Total Length – 20.350 Km) under ARP for the year 2021-22 under Karimganj NH Division in the state of Assam in EPC mode. Job No 154/AS/2021-22/229//BRD/Rd/05/202/Pt/4
Department Name :
Ministry of Road Transport and Highways||NER and SARDP-NE – MoRTH||RO Guwahati – MoRTH||National Highway ASSAM PWD-Guwahati – MoRTH/2022_MoRTH_693189_1
Value of Project :
Rs. 144422070
Financial Bid Opening Date :
08-Aug-2022 02:23 PM
Contractor Name :
RANA CONSTRUCTION AND ENGINEERS PVT LTD
Subinfra care No
+91-7827501384