M/s Macrocosm Builders got a new road project in Assam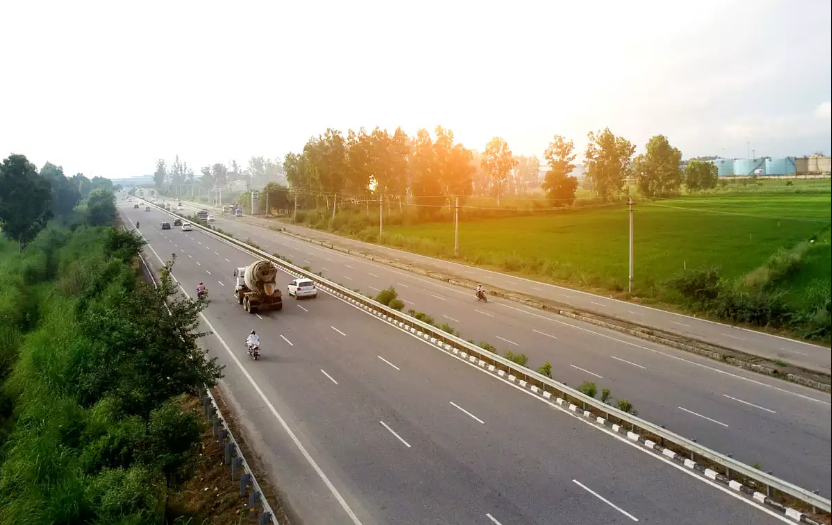 M/s Macrocosm Builders got a new road project in Assam
PROJECT
Construction of ROB and its approaches in replacement of existing level crossing. The project is by Ministry of Road Transport and Highways.
STATE : ASSAM
CITY : GUWAHATI
Latest: New Road Project In Assam
About The Project 
Roads have a significant role in economic growth and development and have significant social advantages. They are crucial to the growth and development of a country. A road network is essential for ensuring access to social, health, education, and employment services, as well as for other reasons related to the battle against poverty.
Roads facilitate access to new locations and promote social and economic advancement. Because of these factors, road infrastructure is the most significant public asset.
Lane widths of 2.75 to 3.75 metres are usually employed on metropolitan arterial roadways. Less than 3.0 metres wide through lanes on rural roads frequently have higher collision rates, and a lane width of 3.5 metres is frequently advised.
Read More: New Road Project in Aasam / Chapaguri Amteka Bhutan Border
LOCATION
In the past, Guwahati was both the largest city in the Indian state of Assam and the major city in northeastern India. The government of Assam is headquartered at Dispur, the state's capital, which is part of the Guwahati circuit city region.
Guwahati, a significant riverine port city with hills and one of India's fastest growing cities, is located on the Brahmaputra's southern bank.  The "Gateway to North East India" sign is present
M/s Macrocosm Builders 
Project Details : Construction of ROB and its approaches in replacement of existing level crossing at Km 843.205 of NH-17(New)/NH-31(old)under Abhayapuri Construction Division in the state of Assam under Annual plan 2021-22 under EPC mode.(Job No.-17/AS/2021-22/235)//BRD/BR/15/2021/20
Department Name : Ministry of Road Transport and Highways||NER and SARDP-NE – MoRTH||RO Guwahati – MoRTH||National Highway ASSAM PWD-Guwahati – MoRTH/2022_MoRTH_691852_1
Value of Project : Rs. 369100000
Financial Bid Opening date : 04-Aug-2022 2:26 PM
Contractor Name :
M/s Macrocosm Builders
Subinfra care No
0
0
0
0
0
0