Srinivasa Laxmi Construction Co got a new road lane project in Telangana
Srinivasa Laxmi Construction Co got a new road lane project in Telangana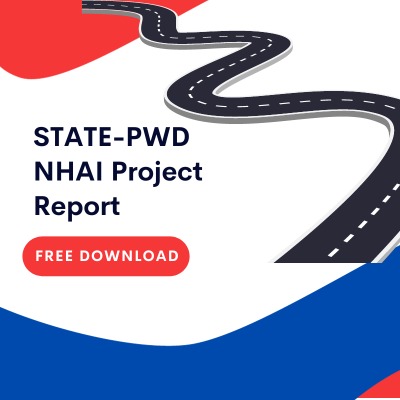 PROJECT
Widening to 4 lane for the permanent rectification of 7 nos blackspots falling in Km 170.250 to 180.600 on Nizamabad Jagdalpur section of NH 63 in the state of Telangana. The Project Is By Ministry Of Road Transport And Highways. The Project Is Estimated Around 55 Cr.
STATE : TELANGANA
Latest: New Road Lane Project In Telangana
ABOUT THE NEW LANE PROJECT
Throughout many aspects of your daily life, lanes could help you save some crucial time. Tourists may find bike lanes useful while they explore a city. Many visitors still use buses or other forms of transportation to navigate cities. Higher traffic regions require more lanes in order to accommodate the congestion because some components require a higher throughput.
Emergency lanes are designated areas on highways for both cars that have broken down and for emergency vehicles like the police, fire department, and ambulance.
Another thing to keep in mind is that parking your automobile in the emergency lane would be a misuse of the space.
Read More: Srinivasa Laxmi Construction Co got new road project in Telangana
ABOUT THE STATE
Telangana is a state in India that is located on the tall Deccan Plateau in the country's south-central portion of the peninsula.
With a geographical area of 112,077 km2 (43,273 sq mi) and 35,193,978 inhabitants as of the 2011 census, it is India's twelfth-most populous and eleventh-largest state. On June 2, 2014, the region—a newly created state with Hyderabad as its capital—was officially carved out of Andhra Pradesh's northwest region.
Warangal, Nizamabad, Khammam, Karimnagar, and Ramagundam are some of its additional prominent cities. Maharashtra, Chhattisgarh, Karnataka, and Andhra Pradesh are the states that Telangana is bordered by on its northern, northeastern, western, and eastern sides, respectively.
Srinivasa Laxmi Construction Co 
Project Details : Widening to 4 lane for the permanent rectification of 7 nos blackspots falling in Km 170.250 to 180.600 on Nizamabad Jagdalpur section of NH 63 in the state of Telangana under Road Safety Annual Plan 2021-22//SE RB NH KMNR 06 2022-23, Dt 27.05.2022
Department Name : Ministry of Road Transport and Highways||P7 Delh – MoRTH||RO Hyderabad – MoRTH||NH Division-Hyderabad – MoRTH/2022_MoRTH_691677_1
Value of Project : Rs. 555038083
Financial Bid Opening date : 01-Aug-2022 3:39 PM
Contractor Name :
Srinivasa Laxmi Construction Co
Subinfra care No