Shivam Transcon Pvt Ltd got new road project in Arunachal Pradesh (East India)
Shivam Transcon Pvt Ltd got new road project in Arunachal Pradesh (East India)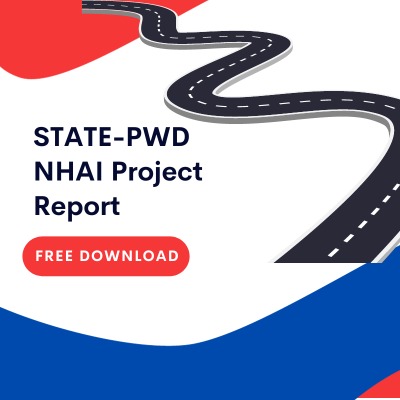 PROJECT
Laning of road from Bam on Akajan-Bam Road to Nyorak tri-junction on Potin-Pangin road (NH-13) (length-2.365 km) in the state of Arunachal Pradesh. The project is by Ministry of Road Transport and Highways. EAST ZONE INDIA 
CITY : ITANAGAR
STATE: ARUNACHAL PRADESH
Latest: New Road Project In Arunachal Pradesh
Location 
Northeastern India's state of Arunachal Pradesh is known as the "Land of Dawn-Lit Mountains." It was created from the former North-East Frontier Agency (NEFA) area, and on February 20, 1987, it was admitted as a state. To the south, it shares a border with the states of Assam and Nagaland.
It shares international boundaries at the McMahon Line with China in the north, Bhutan in the west, Myanmar in the east, and a disputed boundary with Bhutan in the north.
The state capital of Arunachal Pradesh is Itanagar. By area, Arunachal Pradesh is the biggest of Northeast India's Seven Sister States. The 1,129 km boundary between Arunachal Pradesh and the Tibet Autonomous Region of China.
Read More: Maccaferri Environmental Solutions Pvt Ltd. Got New Road Project In
Arunachal Pradesh had 1,382,611 people living there as per the 2011 India Census, and it covered an area of 83,743 square kilometres.
Shivam Transcon Pvt Ltd
Project Details : 2-Laning of road from Bam on Akajan-Bam Road to Nyorak tri-junction on Potin-Pangin road (NH-13) (length-2.365 km) in the state of Arunachal Pradesh.//CEAP(HW)/W-55/A-B-N/Tender
Department Name : Ministry of Road Transport and Highways||NER and SARDP-NE – MoRTH||RO Itanagar – MoRTH||NH Arunachal Pradesh-Itanagar – MoRTH/2022_MoRTH_688235_1
Value of Project : Rs. 202823200
Financial Bid Opening Date : 28-Sep-2022 12:47 PM
Contractor Name : SHIVAM TRANSCON PVT LTD Subinfra care No +91-7827501384
F&Qs
How Will The Laning Road Project Help ?
In most cases, lanes are between 2.75 and 3.75 metres wide. Less than 3.0 metres wide through lanes on rural roads frequently have higher collision rates, and a lane width of 3.5 metres is frequently advised (except where the presence of cyclists means that wider lanes are needed).
On straight portions of road, it is often safe for lanes approaching signalised metropolitan crossings to be smaller than high-speed through lanes. Safety is impacted by lane width, particularly at some important intersections.
On curves as opposed to straight stretches of the road, traffic usually occupies more of the travel lane.