Om Construction got a project in Madhya Pradesh for road construction.

Project Details : 
Construction Of 1 Goa To Khajri Road U.p. Border Length 10.00 Km 2 Sagarwara Nagari Pahadi Bujurg Bavai Road
The Project Is By Pwd Roads And Bridge. The Project Is Estimated At 26 Cr.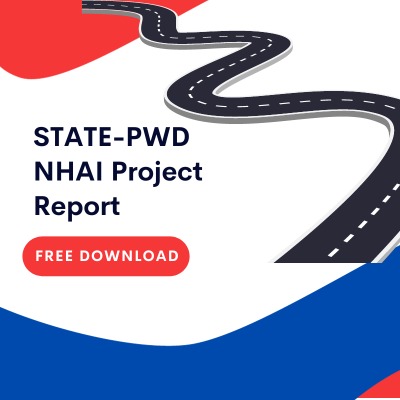 State: Madhya Pradesh
Click Here To See: New Road Project In Madhya Pradesh
Road Construction
The Importance Of Road Infrastructure Among All Public Resources Can Be Summed Up By The Fact That It Promotes Trade And Commerce Between Major Cities And The Towns They Connect.
Such Connectivity Helps Underdeveloped Regions Catch Up And Grow Inclusively. Other Economic Sectors, Including Steel, Cement, The Auto Industry, And Real Estate, Benefit From Road Building As Well.
In The Upcoming Years, India's Swift Economic Recovery Would Depend Heavily On Its Extensive Road Network.
State
Madhya Pradesh, Which Translates To "Central Province" In Hindi , Is A State In The Country Of India. Its Main City Is Indore, While Other Significant Cities Include Jabalpur, Ujjain, Gwalior, Satna, And Guna.
The Country's Capital Is Bhopal. With Nearly 72 Million Inhabitants, Madhya Pradesh Ranks Fifth In Terms Of Population And Is The Second-largest State In Terms Of Territory In India. Uttar Pradesh, Chhattisgarh, Maharashtra, Gujarat, And Rajasthan Are Its Neighbours To The Northeast, East, South, West, And Northwest, Respectively.
Read More: Ferro Concrete Const India Pvt Ltd Got New Flyover Project
The Majority Of Madhya Pradesh Is Serviced By Buses And Trains. The State's 99,043-kilometer (61,542 Mi) Road Network Has 20 National Highways In It. The State Is Traversed By A 4,948-kilometer (3,075 Mi) Rail Network, With Jabalpur Serving As The Administrative Centre For The Indian Railways' West Central Railway Zone.
Parts Of The State Are Also Served By The Central Railway And The Western Railway. With Cities Like Indore, Ujjain, Mandsaur, Khandwa, Neemuch, And Bairagarh In Bhopal, The Majority Of Western Madhya Pradesh Is Under The Ratlam Rail Division Of Western Railways.
Om Construction Company
Project Details :Construction Of 1 Goa To Khajri Road U.p. Border Length 10.00 Km 2 Sagarwara Nagari Pahadi Bujurg Bavai Road Length 8.15 Km 3 Ramraja Khirak Kachhiyaguda Jarua Kharo Road Length 5.3 Km
Department Name :PWD- Roads and Bridges||Sagar CE Sagar Zone – PWD/2022_PWDRB_206060_1
Value of Project : Rs. 261143676.7
Financial Bid Opening date :04-Aug-2022 6:10 PM
Contractor Name :
Om Construction Company
Subinfra care No