New 4 Lane ROB Project in Punjab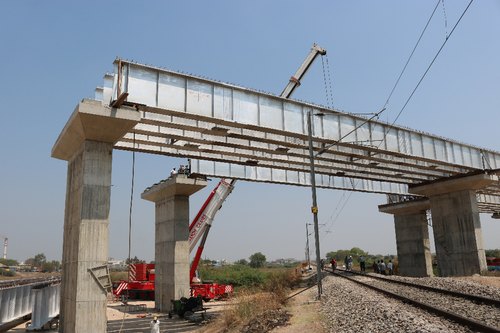 Ministry of Road Transport & Highway today Tender open for Construction Of 4 Lane Rob At Level Crossing No S 25 E 2 Old A 25 On NH 15 54 At Km 0 800 In District Tarn Taran Punjab, the estimate bid value as per Morth is Rs. 76,36,54,391.
For above tender / work tender invited by Morth and financial bid opened today 21.07.2022, in this tender  Participant, as under.
1-Deepak Builders And Engineers India Pvt. Ltd.
2-Maanbuilders Private Limited
3-M/S. GAANESHKARTIKEY CONSTRUCTION PRIVATE LIMITED
Minimum value quoted by  Maanbuilders Private Limited  Rs. 629925000.00 (L-1) 
So Finally as per Terms Maan Builders Private Limited is Contractor for above said Project.
Contact us for more new project : +91-7827501384
0
0
0
0
0
0