Liya Infratech Private Limited got a road project in Karnataka
Liya Infratech Private Limited got a road project in Karnataka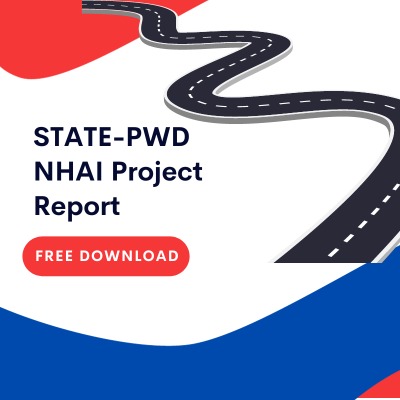 PROJECT 
STATE : Karnataka 
Widening of existing 2 lane with paved shoulder to 4 lane with paved shoulder from design km 153.000 to 168.270 (Mala gate to Karkala) of NH-169 on Shimoga-Mangalore section in the state of Karnataka.
The project is by Ministry of Road Transport and Highways. The project is around 10 Cr.
Latest: New Road Project In Karnataka
IMPORTANCE OF  PROJECT 
Road Projects are any upgrades, extensions, enhancements, or upgrades to County Roads that the County, acting reasonably, deems necessary to ensure that the Lands are properly accessible, including, without limitation, those that are outlined, described (including design, location, and specifications), or otherwise suggested within the Transportation Study.
Roughly 1.1 million people are reportedly killed and 50 million or more wounded in traffic accidents each year, according to estimates. Road surface condition is a crucial component in reducing collisions, despite the fact that there are many other causes of road traffic injuries.
LOCATION 
Informally known as Mangaluru , Mangalore is a significant port city in the Indian state of Karnataka. Approximately 352 kilometres (219 mi) west of Bangalore, the state capital, 20 km north of the Karnataka-Kerala border, and 297 km south of Goa, it is situated between the Arabian Sea and the Western Ghats.
The state's sole city with access to all four means of transportation—air, road, train, and sea—is Mangalore. The 2011 India national census found 619,664 people living in the urban agglomeration.
It is well recognised for housing one of India's strategic petroleum reserves. It is also the seventh-largest container port in the nation.
Liya Infratech Private Limited
Project Details : Widening of existing 2 lane with paved shoulder to 4 lane with paved shoulder from design km 153.000 to 168.270 (Mala gate to Karkala) of NH-169 on Shimoga-Mangalore section in the state of Karnataka on EPC mode.(Job No. NH-169-KNT-2021-22-949)//EE/NHD/SMG/AE1/NH169/NIB01/46
Department Name : Ministry of Road Transport and Highways||P6 Delhi – MoRTH||RO Bangalore – MoRTH||EE NH Division Shivamogga – MoRTH/2022_MoRTH_684275_1
Value of Project : Rs. 1054000000
Financial Bid Opening date : 10-Aug-2022 3:00 PM
Contractor Name :
LIYA INFRATECH PRIVATE LIMITED
Subinfra care No