K. K. Builders Pvt. Ltd. got a road project for widening and strengthening

PROJECT 
New road project for widening and strengthening and reconstruction of Matkamma Chowk By K.K. Builders Pvt. Ltd.  The project is estimated at 84 CR.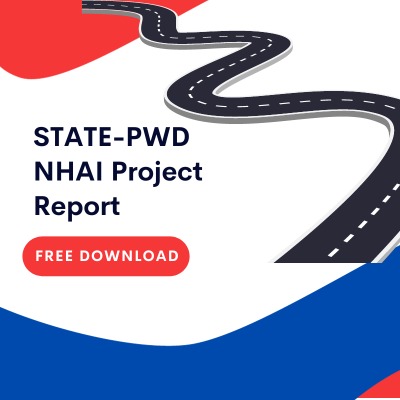 State : JHARKHAND
Latest: Road Project In Jharkhand
STATE
Eastern India contains the state of Jharkhand. The state is bordered to the east by West Bengal, to the west by Chhattisgarh, to the northwest by Uttar Pradesh, to the north by Bihar, and to the south by Odisha.
K.K. Builders Pvt. Ltd.
Its size is 79,716 km2 (30,779 sq mi). It is the 14th most populous and the 15th largest state in terms of area. The state's official language is Hindi. Its capital is Ranchi, with Dumka serving as a sub-capital. The state is renowned for its holy sites, hills, and waterfalls.
The most important of which being Baidyanath Dham, Parasnath, Dewri, and Rajrappa.  After separating what was once the southern half of Bihar, the state was created on November 15, 2000.
K.K. Builders Pvt. Ltd
Project Details : Widening and Strengthening/ Reconstruction of Matkamma Chowk(SH-2) – Pali – Sanki – Chuttupalu (NH-33) (Length-20.760 km) and Kodi Bazar to Chikor via Suddi link road (Length-4.430 km) including bridges, (Total Length 25.190 km.)//SHAJ/Proc/CW/Matkama/2022
Department Name : State Highway Authority of Jharkhand/2022_SHAJ_57224_1
Value of Project :  Rs. 847700027
Financial Bid Opening date : 08-Aug-2022 1:30 PM
Contractor Name :
K.K.Builders Pvt. Ltd.
Subinfra care No
FAQS
How do roads benefit the neighbourhood?
Roads have a significant role in economic growth and development and have significant social advantages. They are crucial to the growth and development of a country. A road network is essential for ensuring access to social, health, education, and employment services, as well as for other reasons related to the battle against poverty.