Dewanti Construction got a new road project in Jharkhand

PROJECT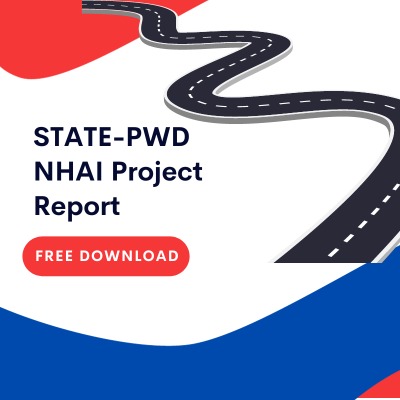 The New road project is strengthening and widening the reconstructed Gumla Banshdih Kashir Road Total lenth 26.465KM. The project is by RCD EinC
STATE: JHARKHAND
CheckIt Out: Latest Jharkhand Road Project
STATE 
India's easternmost state is called Jharkhand. The states of West Bengal to the east, Chhattisgarh to the west, Uttar Pradesh to the northwest, Bihar to the north, and Odisha to the south all share a boundary with the state.
Its size is 79,716 km2 (30,779 sq mi). It is the 14th most populous and the 15th largest state in terms of area. The state's official language is Hindi. Its capital is Ranchi, with Dumka serving as a sub-capital.
The state is renowned for its waterfalls, hills, and holy sites, including Baidyanath Dham, Parasnath, Dewri, and Rajrappa. The railroads provide excellent connections to Jharkhand.
Read More: BABA PROJECTS PVT LTD got road project from Jharkhand Government.
The state is home to a large number of railroad junctions and stations.  The state's hilly sections are fitted with tunnels, which serve as a crucial part of the railway system.
ROAD
A country's development would be multiplied if its transportation infrastructure were to grow significantly. Research has demonstrated the direct benefits that India's transit networks have had on employment, particularly in rural India, and the expansion of the nation's industrial sector.
Long-term development is consistent with that seen in places near major roadways and can be seen in areas farther distant from them. Such a growth spillover is necessary.
Dewanti Construction
Project Details :Strengthening and Widening Re Construction of Gumla Banshdih Kashir Road Total lenth 26.465KM For the year 2021-2022//RCD/GUMLA/226/2021-22
Department Name :RCD EinC||RCD CE Comm/2022_CECOM_56649_1
Value of Project : Rs. 550498854.97
Financial Bid Opening date :08-Aug-2022 3:55 PM
Contractor Name :
Dewanti Construction
Subinfra care No