Bharti Construction Company Got New High Level Bridge Project In Mahi River Lasada Bridge On Udaypur. Rajastha.
The Construction of a High-Level Bridge across the  Mahi River (Lasada Bridge) on the Udaipur-Banswara Road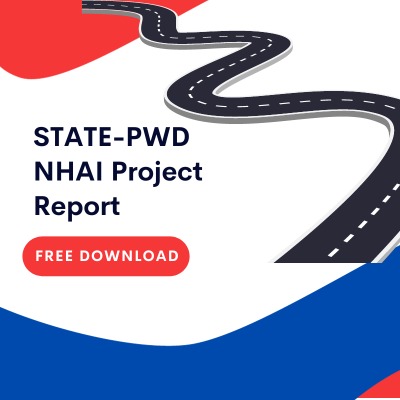 Mahi River Bridge Project Details
The construction of a high-level bridge across Udaipur-Banswara Road. The project cost is estimated at around 57 Cr. Department of PWD has announced this. It will be focused on connecting  Udaipur to Banswara.
A bridge network is a basic computer networking device which creates an aggregate network from multiple communication networks or different segment networks. 
Bridges are a critical component of a nation's infrastructure, making. It is possible to ship raw materials and finished goods to factories , warehouses, suppliers, distributors, stores , and end consumers.
Bridges also facilitate travel so consumers can purchase goods and services in their own communities and can purchase goods and services in their own communities and beyond.
Banswara is city located in southern Rajasthan. Banswara is also known as the "city of a hundred islands", which is often referred to as the "Cherapunji of Rajasthan" because it receives the most rain in Rajasthan as well as for the  numerous islands in the Mahi river .
The Railways ministry has approved a railway line to be established to connect Durgapur and Ratlam stations. The total distance between Ratlam and Durgapur is around 187.6 km or 117 miles. 
About Banswara
Banswara is situated at the centre of these two stations. Recently, railway line working in progress and final location for rail track marked by agency but now in 2021, Banswara does not have its own railway. Dungarpur and Udaipur both have their railways, but Banswara does not have any railways.
The nearest airport is at Udaipur 165 kilometres (103 mi), where there is a helipad and runways for charter planes to Talwada village airstrip around 13 kilometres (8.1 mi) from Banswara city. There is no airport at Banswara itself, but nearby at Udaipur 160 kilometres (99 mi), Indore (Madhya Pradesh) 212 kilometres (132 mi) & Ahmedabad (Guj) 285 kilometres (177 mi) are major airports close to Banswara. 
Udaipur-Banswara Bridge Project Details
Project Details : Construction of High Level Bridge across Mahi River (Lasada Bridge) on Udaipur Banswara Road (SH-32) at Km 218. NIT 02/2022-23 ACE PWD ZONE II UDAIPUR HQ BANSWARA
Department Name : PWD – CE AND AS||ACE – UDAIPUR||SE-UDAIPUR||EE-CITY/2022_CEPWD_278043_1
Value of Project : Rs. 579990272.2
Financial Bid Opening date : 13-07-2022 11:00
Contractor Name :
Subinfra care No