P.D. Agrawal Infrastructure Ltd got a new road project for strengthening and widening of road in Madhya Pradesh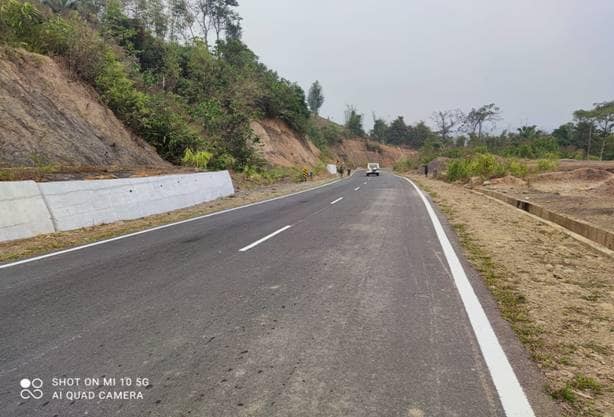 P.D.Agrawal Infrastructure Ltd got a new road project
PROJECT
Widening of CC Road including construction of center median, Bridge/culvert, storm water line, Footpath, center light, electric line shifting etc at MR-4 Road, from bhandari bridge to Banganga railway crossing
The project is by Directorate Urban Administration and Development. The project is estimated at 29 Cr.
State: Madhya Pradesh
Latest:  New Reconstruction Of Road In Madhya Pradesh
ROAD  PROJECT IMPORTANCE 
With regard to transportation, roads and lanes play a significant role in social progress together with economic expansion. Poorly maintained roads restrict mobility, dramatically increase the expense of driving a car, increase the risk of accidents and the resulting financial and human consequences, and exacerbate rural populations' issues with isolation, poverty, ill health, and illiteracy.
Roads have a significant positive impact on society and play a key role in economic progress. They play a vital role in the expansion and development of a country. A road network is essential in the fight against poverty because it allows access to jobs, social, health, and educational services.
Roads expand the places that are accessible and promote social and economic development. Because of these factors, road network is the most significant public asset.
LOCATION
Middle India contains the state of Madhya Pradesh. Its main city is Indore, while other significant cities comprise Jabalpur, Ujjain, Gwalior, Satna, and Guna. The country's capital is Bhopal.
Under British rule, the area was partitioned into a number of princely states and merged into Central Provinces, Berar, and the Central India Agency. Following India's independence, the state of Madhya Pradesh was established, with Nagpur serving as its capital.
This state encompassed the southern portions of the modern state of Madhya Pradesh and the northeastern region of the modern state of Maharashtra. This state was reformed in 1956, and portions of it were united with those of Madhya Bharat,
P.D.Agrawal Infrastructure Ltd.
Project Details : Widening of CC Road including construction of center median, Bridge/culvert, storm water line, Footpath, center light, electric line shifting etc at MR-4 Road, from bhandari bridge to Banganga railway crossing. (Second call)//03/Project/2022-2023 /Group-2
Department Name : Directorate Urban Administration and Development||Muncipal Corporations – UAD||Muncipal Corporation-Indore – UAD||Project Cell – MC Indore – UAD/2022_UAD_212474_1
Value of Project : Rs. 291824458.7
Financial Bid Opening date : 23-Aug-2022 5:20 PM
Contractor Name :
P.D.AGRAWAL INFRASTRUCTURE LTD.
Subinfra care No