Allied Infrastructures And Projects Private Limited got new ROB Project in Aasam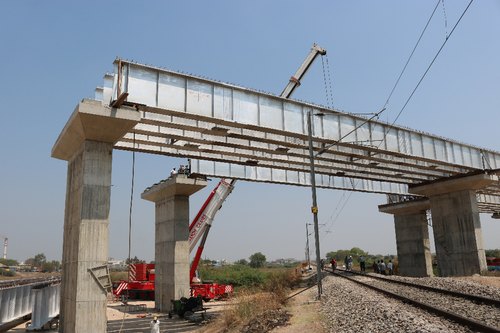 M/s Ircon International Limited opened tender Today 25.07.2022 for Construction of ROB at Mancotta Road at Km6to7 Dibrugarh Town Station of Tinsukia Division including structural steel for superstructure in connection with Railway Electrification Works for Lumding Dibrugarh via Tinsukia and Simaluguri DibrugarhPkg6.
This project location in Aasam and value of work Rs. 696968437.29, (Sixty Nine Cr. Sixty nine lakh, Sixty eight thousand four hundred thirty seven only)
for the post work given below company participate.
1-Allied Infrastructures And Projects Private Limited (696968437.29)
2- Royal Infraconstru Limited (841505803.25)
3-ABCI INFRASTRUCTURES PRIVATE LIMITED (861566149.42)
Minimum value of quoted by. M/s Allied Infrastructures And Projects Private Limited (696968437.29)
0
0
0
0
0
0